about Bank of America
Bank of America is an American multinational banking and financial services corporation and is the second largest bank holding company in the United States by assets, and the fourth largest bank in the U.S. by market capitalization. Bank of America serves clients in more than 150 countries and has a relationship with 99% of the U.S. Fortune 500 companies and 83% of the Fortune Global 500. The company is a member of the Federal Deposit Insurance Corporation (FDIC) and a component of both the S&P 500 Index and the Dow Jones Industrial Average. In 2008 Bank of America acquired Merrill Lynch, enabling the bank to become the world's largest wealth management corporation and a major investment bank.
ownership
listed on NYSE Euronext, Tokyo Stock Exchange
Large shareholders include the Vanguard Group (4.7%), State Street Global Advisors (4.4%) and BlackRock Institutional Trust Company (3.6%).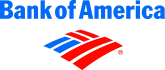 headquarters
100 North Tryon Street
28255 Charlotte, NC
United States
banktrack contact
Ben Collins, Rainforest Action Network