about Banco do Brasil
Banco do Brasil is partly state-owned, partly publicly listed at the stock exchange in Sao Paulo. Banco do Brasil was founded by then prince-regent João VI of Portugal to finance the kingdom's public debt when he moved from Europe to Brazil, in 1808. The close relations between bank and state reflect in the fact that the CEO is appointed by the Brazilian president, and can also be ousted by him, as happened in April 2009.
ownership
The Brazilian National Treasury is the largest shareholder in Banco do Brasil. A full ownership overview can be found here.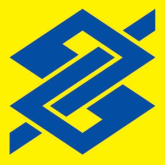 headquarters
SBS Quadra 01 Bloco G ed. sede III - 24° Andar Setor Bancario Sul
70073-901 Brasília
Brazil