---
Active
This profile is actively maintained
Send
feedback
on this profile
---

Created before Nov 2016
Last update:

2016-11-07 13:26:10



BankTrack
---
Share this page:
---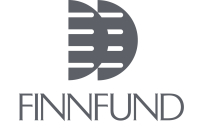 Finnfund (Finnish Fund for Industrial Cooperation Ltd.) is a Finnish development finance company. It provides long-term risk capital for private projects in developing countries to promote economic and social devleopment. Finnfund funding can be in the form of equity capital, mezzanine financing or long-term investment loans: always with a minority stake. Most of its finances are in manufacturing, but it also finances other sectors such as agribusiness, power generation, services and telecommunications.
Sustainability
Voluntary initiatives
Finnfund has committed itself to the following voluntary standards:
Investment policies
Good moves
Year:
2016
FMO and Finnfund seek to exit Agua Zarca
Dutch development bank FMO and Finnish finance company Finnfund announced on May 9th that they would "seek to exit" financing the Agua Zarca hydroelectric project in Honduras. They took the decision after a court in Honduras decided on May 8th to press charges against four individuals in connection with the murder on March 2nd of Berta Cáceres. Civil society organisations welcomed the decision and called upon the financiers to ensure proper reparations are provided to the people been adversely affected by the project to date. Read more.
Related Dodgy Deals
Finnfund has been linked to the following "Dodgy Deals", e.g. as a current or past financier or through an expression of interest. Find out more about dodgy deals
here
. See the project or company profile for more details on the nature of the bank's link to the Dodgy Deal.
News
Documents
| | | | | | | | | | | |
Type:
Year: